I'm back again with some more fabulous SOLEIL by Selvage Designs dresses! You guys are seriously blowing me away with all the cuteness on Instagram (#soleildress) and in my blog feed. Thanks so much to all of you sharing your work!
First up today, we have Anneliese from Aesthetic Nest. Anneliese creates the most adorable things for her three girls, and this dress is no exception. I loved how she added sleeves to make this dress comply with her school's dress code, and the fabric is just divine! (Side note: you can swipe up some of that awesome fabric here!)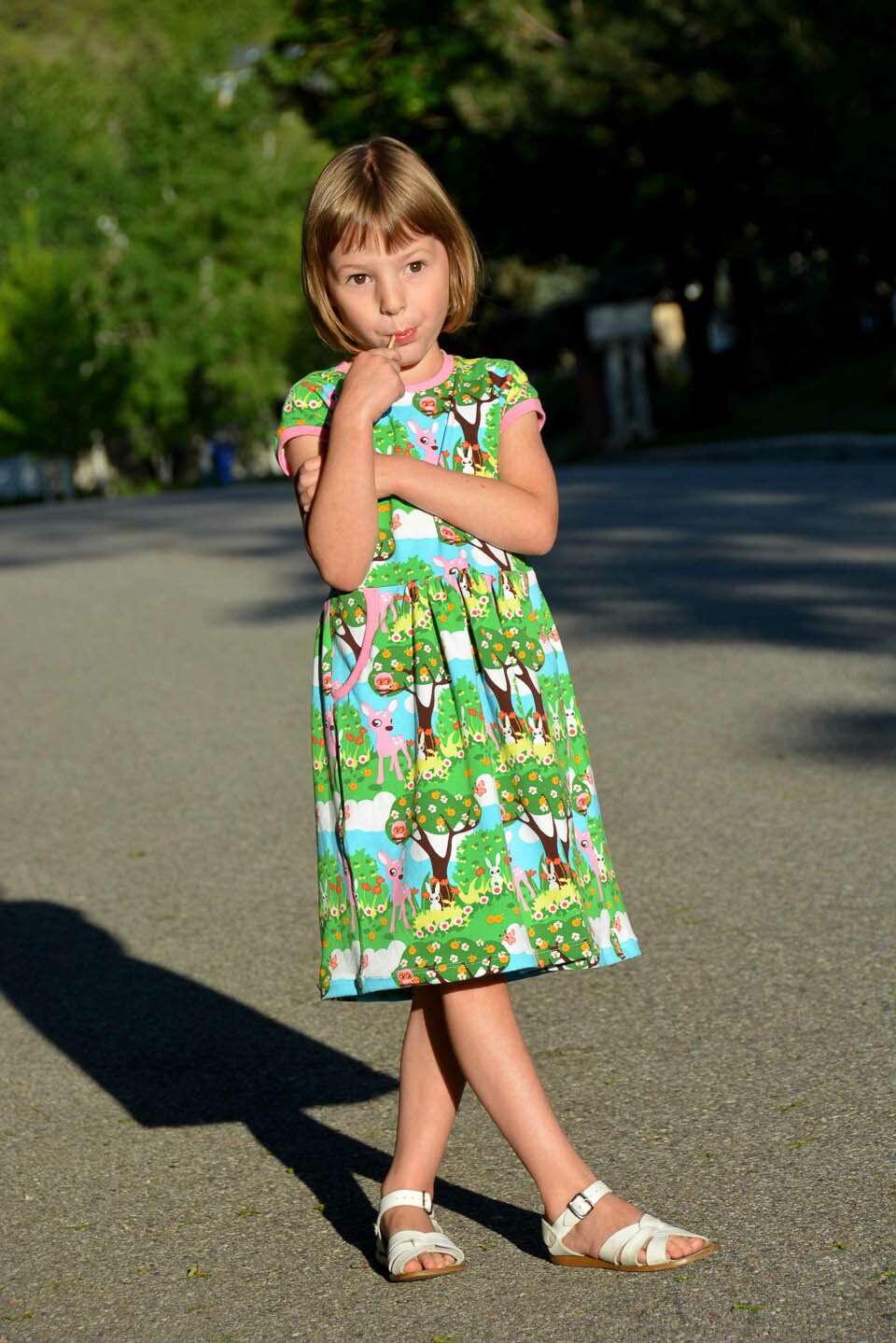 Next, we have Maria from Creative Needle and Thread. Her work is featured in the main image for this post, and here's another beautiful shot.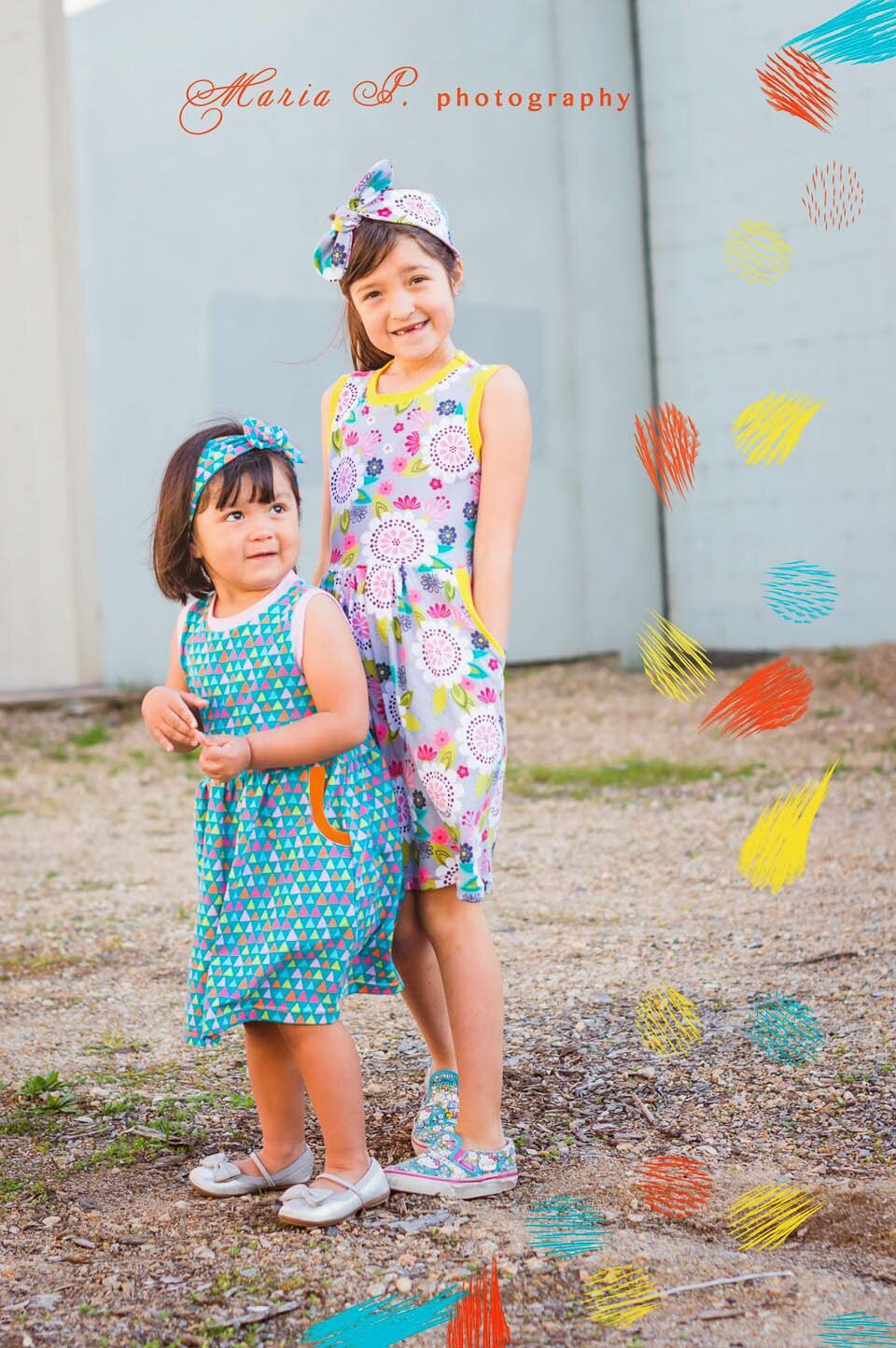 Olga from Kid Approved made this version for cooler weather. I LOVE how she layered the dress over a long-sleeved shirt. This really is a versatile pattern for all seasons!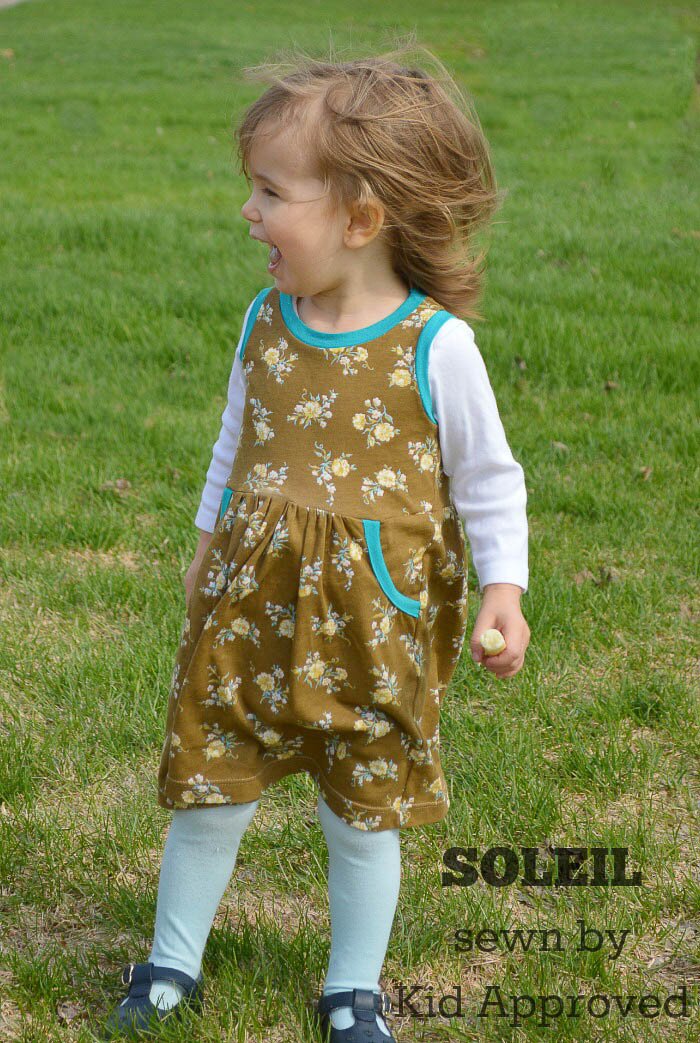 Chelise made this fabulous version inspired by her daughter's favorite theme song, Let It Go. Don't you just love it??! It's edgy and modern but still perfect for the Frozen fan in your life.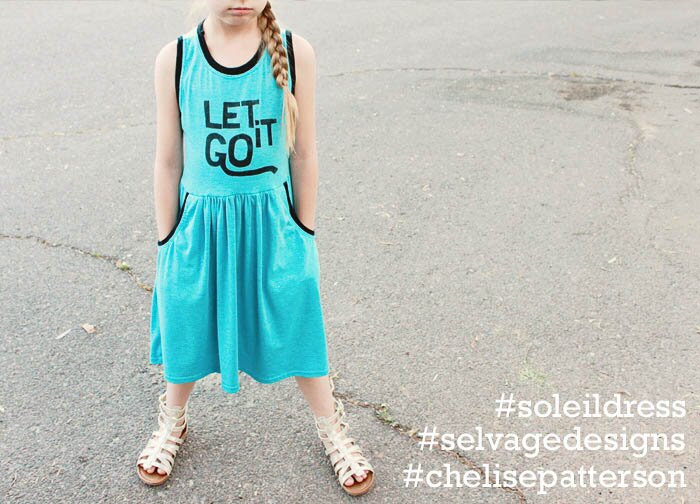 And finally, Cherie of You and Mie altered the pattern slightly to come up with this amazing color-blocked version. I am loving solid colors a lot lately, so this one really appeals to me! One thing Cherie noticed is that when using jersey (instead of ribbing) for the edging, the strips should be cut a little wider since the fabric narrows when stretched. Great tip!!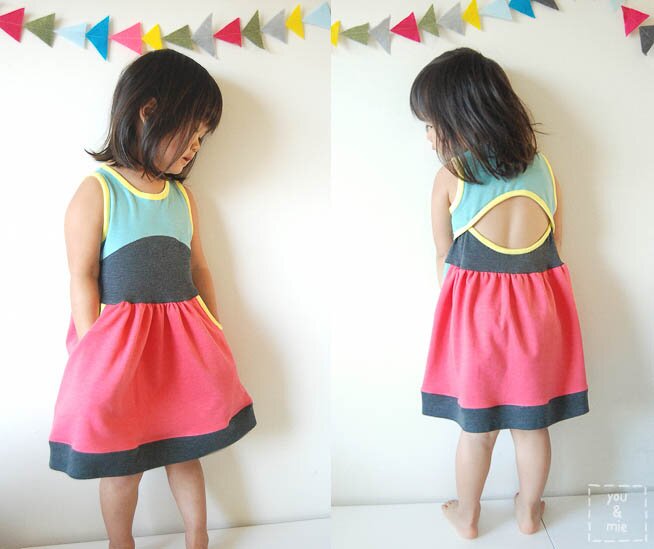 Have you made a Soleil dress yet? You can grab the pattern here in the Selvage Designs shop!