Remember that dress sewing pattern I designed a few weeks ago? The Soleil? Yes?! Great! Because I have a couple more to show you today from my blog-tour(ish). First up are these lovely two versions (see featured photo above) made by Sew Happily Ever After for her beautiful daughters. Linda is hosting a giveaway for one copy of the pattern on her blog, so be sure to hop over there and check it out!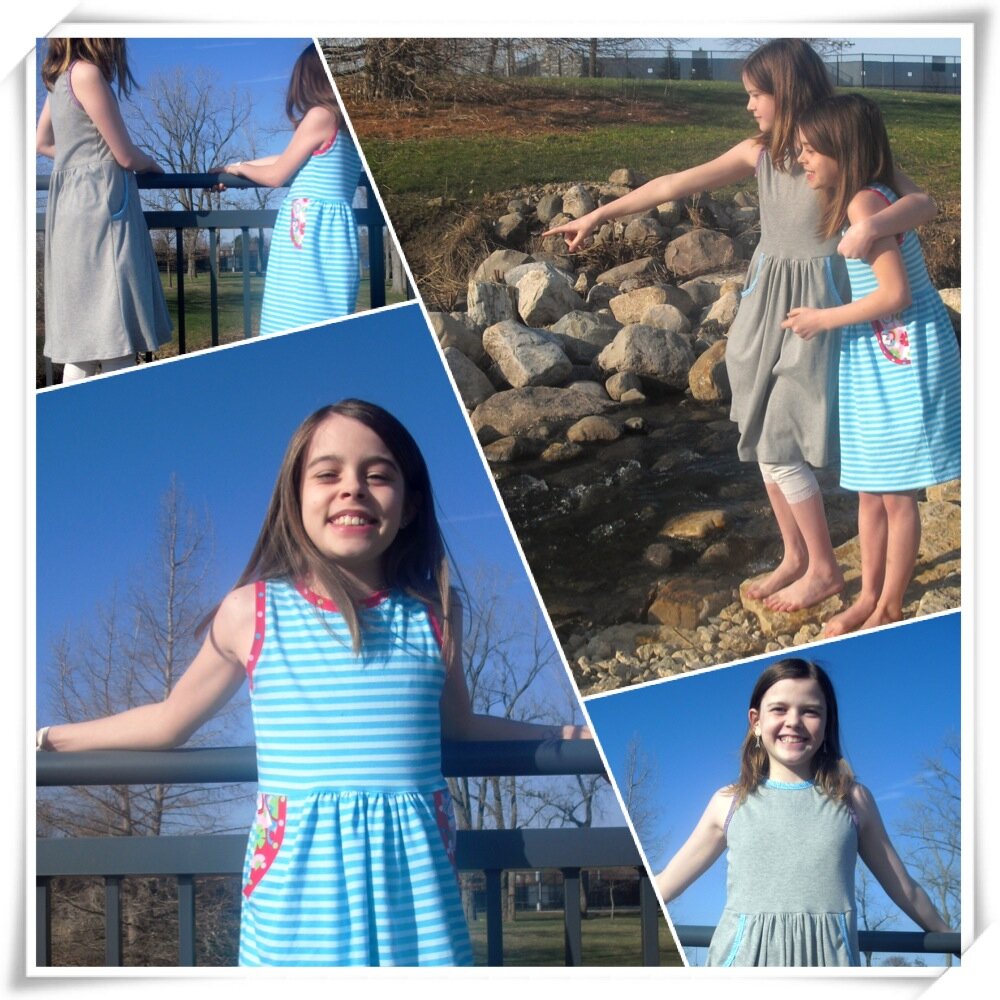 Next up, the lovely and talented Mel of Filles a Maman created these two black, white and yellow versions for her adorable girls. One of them is shown in the featured image for this post. And here's the other one: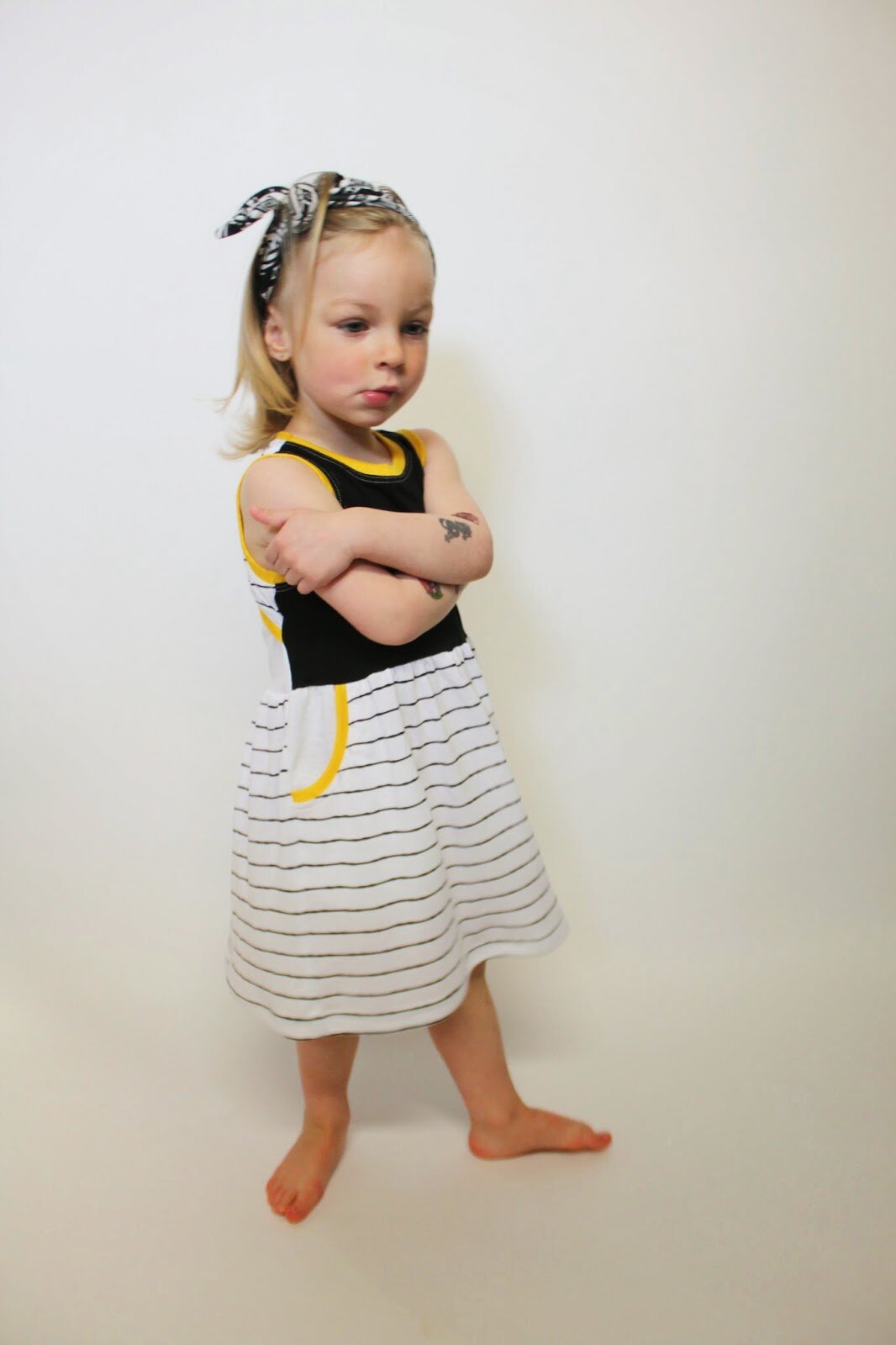 Can you say DROOLING? What gorgeous dresses and girls!
Have you gotten your copy of the SOLEIL dress by Selvage Designs yet? You can read more about it (along with lots of helpful reviews) and purchase here!