I contemplated calling this post "Sweatshirt Sex Change" because that's precisely what I did for this project. However, I figured "Free Owl Applique Pattern" would be more appropriate for search engine traffic. Who knows what kind of audience I'd get with the former…
I didn't do a full-on tutorial for this project because frankly, if you've got any kind of basic sewing skills, you should be able to pull this one off. I have, however, included a PDF pattern of the actual owl applique on the back of the sweatshirt.
The story behind this one is that Harper has been wearing this thrifted little boy's sweatshirt for a month or two now. Here's the before: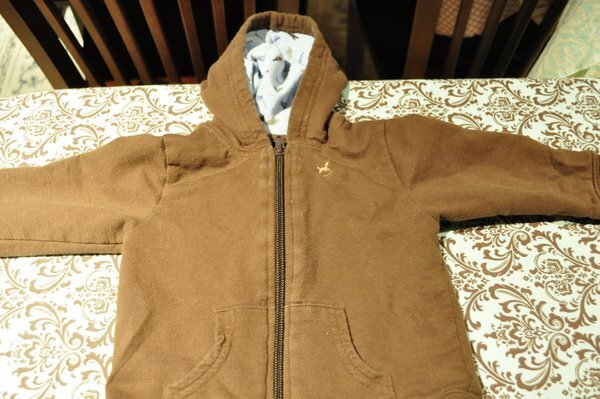 Wow. All the stains are pretty apparent with that lighting. Anyway, it was looking pretty ugly, and I was sick of people thinking Harper was a boy when she wore it. SO, I did a little makeover! Here are the results:
Enjoy! Oh, and of course I would love to see photos of any projects that result from the pattern.